[ad_1]

Emily Atack has opened up about how the digital abuse she receives on a daily basis has affected her mental health.
The Inbetweeners star has filmed a powerful documentary for BBC Two about receiving everything from cyber-flashing to rape threats.
In the documentary, the actor and comedian says he sometimes receives thousands of explicit messages a day, leading him to fear for his safety.
"I get scared at times," she tells Radio Times. "The second time I hear a bump in the night I go, 'Oh, that's it. I'm about to be raped and murdered'.
"I'm physically afraid of being alone for a long time."
She adds: "It's appalling how normalized it has become and how addicted we are as a woman."
The 33-year-old says she will be appearing in the documentary Emily Attacks: Asking for It?, As she tries to understand what is driving the men responsible for bombarding her with harassing online messages.
"I wanted to peel back the layers and show more of what was going on in my life," she explains.
"I want people to be shocked by this. I want people to wake up and go, 'This is not something I'm prepared to tolerate or put up with over anybody else, and neither should any woman.'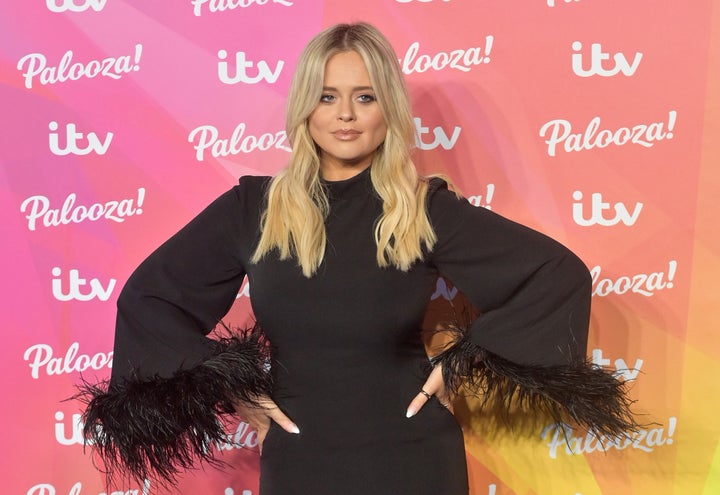 The government has pledged to tackle the sending of unwanted pictures in the Online Safety Bill, which is currently making its way through the House of Lords.
Emily insists that cyber-flashing should be criminalised, saying: "At least it would show that the government is taking it seriously, and not putting women's safety at the back of the heap."
Since filming the documentary, Emily has taken a step back from Instagram due to its effect on her mental health, but she remains defiant.
"As women, we should be able to celebrate our own bodies without catastrophic consequences, without sexual assault or harassment. I will continue to do so.
"I am not going to start wearing blouses that reach above my neck. It's my body, my choice, my celebration of life. That's me, and I should be able to live my life freely without devastating consequences.
Read the full interview with Emily Atack in this week's Radio Times, available now.
Emily Attacks: Asking for it? Airs on Tuesday 31 January at 9pm on BBC Two and iPlayer.
Help and Support:
MindOpen Monday to Friday, 9am to 6pm 0300 123 3393,
Samaria Provides a listening service that is open 24 hours a day 116 123 (UK & ROI – This number is free to call and will not appear on your phone bill).
Calm (The Campaign Against Living Miserly) offers a helpline that is operational 365 days a year from 5 pm to midnight. 0800 58 58 58and a webchat service,
to mix There is a free support service for people under the age of 25. Call 0808 808 4994 or email [email protected]
rethink mental illness Provides practical support through its advice line which can be reached on 0808 801 0525 (Monday to Friday 10am to 4pm). More information can be found at rethink.org,
(TagstoTranslate) UK celebrity

[ad_2]

Source link